On October 26th and 27th, 2022, the last edition of the meeting of the management teams of the Defense University Centers, organized by the General Directorate of Recruitment and Military Education, took place. The CUD-ENM has been in charge of this meeting, which took place in Ferrol, and in which different issues related to the management of the CUDs (personnel matters, agreements, economic issues, etc.) were discussed.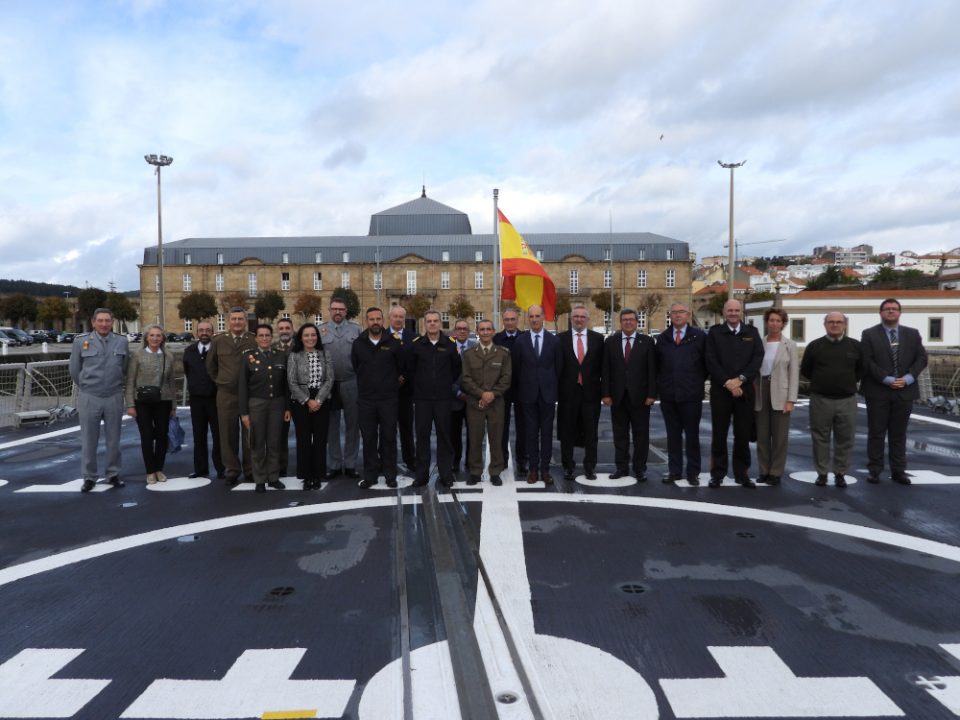 Taking advantage of this meeting, the personnel involved had the opportunity to visit the F-104 "Méndez Núñez" guided by its commander, CF. Mr. David Antonio Díaz-Caneja Greciano and by the Chief of the 31st Surface Squadron, Ilmo. Mr. Gonzalo Leira Neira, and thus learn firsthand the operation of the frigate, in the process of preparation for its deployment maneuvers.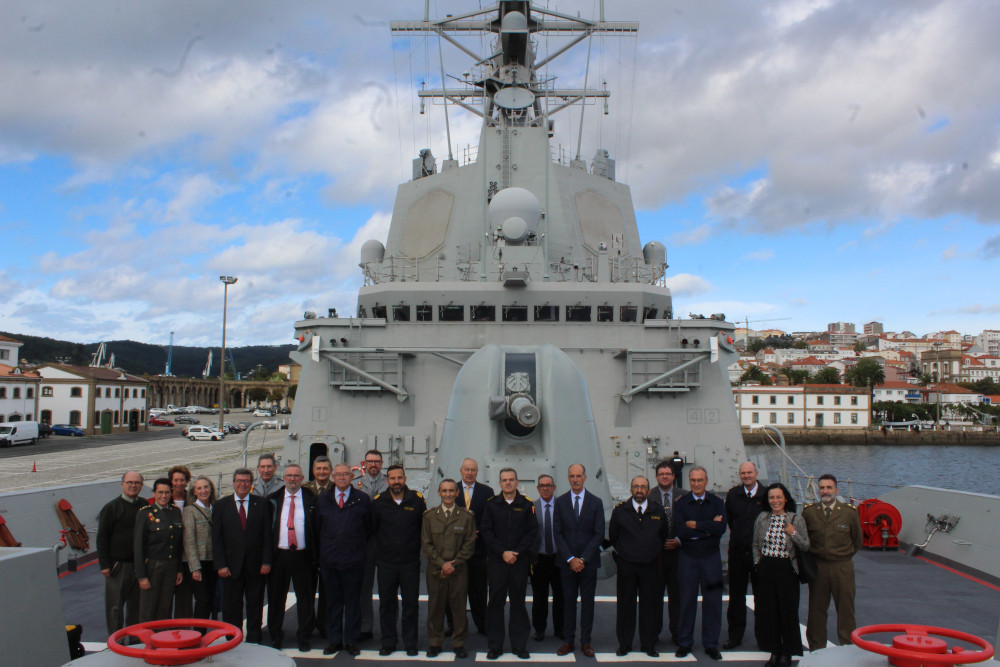 A visit to Navantia's facilities in the Ría de Ferrol was also carried out. There, after a brief presentation on the history and operation of the shipyard by its Director, Mr. Eduardo Dobarro Rubido, the attendees were able to see different stages of the design and construction process of the future F-110 units of the Navy, and learn about the future expansion plans of the shipyard.