On the occasion of his visit to chair the closing ceremony of the IV Course on Management and Direction of STIC and Information Security and presentation of diplomas, which took place on January the 28th, 2022, the Director of the Center for Information and Communication Systems and Technologies (CESTIC) Hon. Mr. GD D. José María Millán Martínez, had the opportunity to visit the Defense University Center at the Spanish Naval Academy (CUD-ENM) and, in particular, to visit its research building.
The Director of CESTIC was accompanied on the visit by the Deputy Director General of Military Education, Hon. Mr. Cor. Juan Manuel Sánchez Aldao, as well as by the Director of the CUD-ENM, Hon. Mr.CN. José Martín Davila, and other members of the center's management team.
The Director of CESTIC was able to see first-hand from the main investigators about the first results of research projects funded under the first internal CUD-ENM call, as well as some of the projects that are beginning to be developed in 2022 (funded under the second call).
Projects framed in different fields of knowledge were presented: communications (improvement of passive radar performance with application to the maritime field), tele computing field (application of artificial intelligence techniques to improve knowledge of the maritime environment), naval/simulation field (development of methodology for the creation of digital twins from training boats), in the chemical field (construction of a pilot plant for the production, purification and storage of hydrogen from glycerin for use in submarines with AIP fuel cell systems) as well as in the mechanical/design field (virtual combat laboratory for immersive firearm shooting training).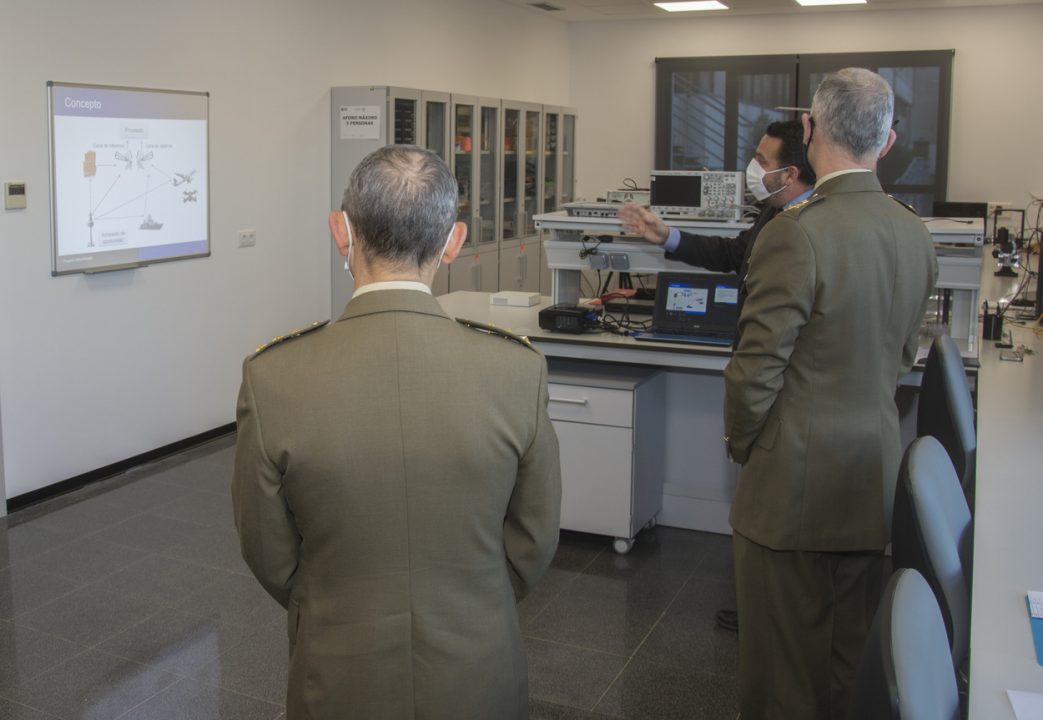 Presentation of the project ANALYSIS OF MIMO CONFIGURATIONS FOR THE IMPROVEMENT OF THE PERFORMANCE OF PASSIVE RADARS WITH APPLICATION TO THE MARITIME FIELD

Presentation of the project APPLICATION OF ARTIFICIAL INTELLIGENCE TECHNIQUES FOR IMPROVING KNOWLEDGE OF THE MARITIME ENVIRONMENT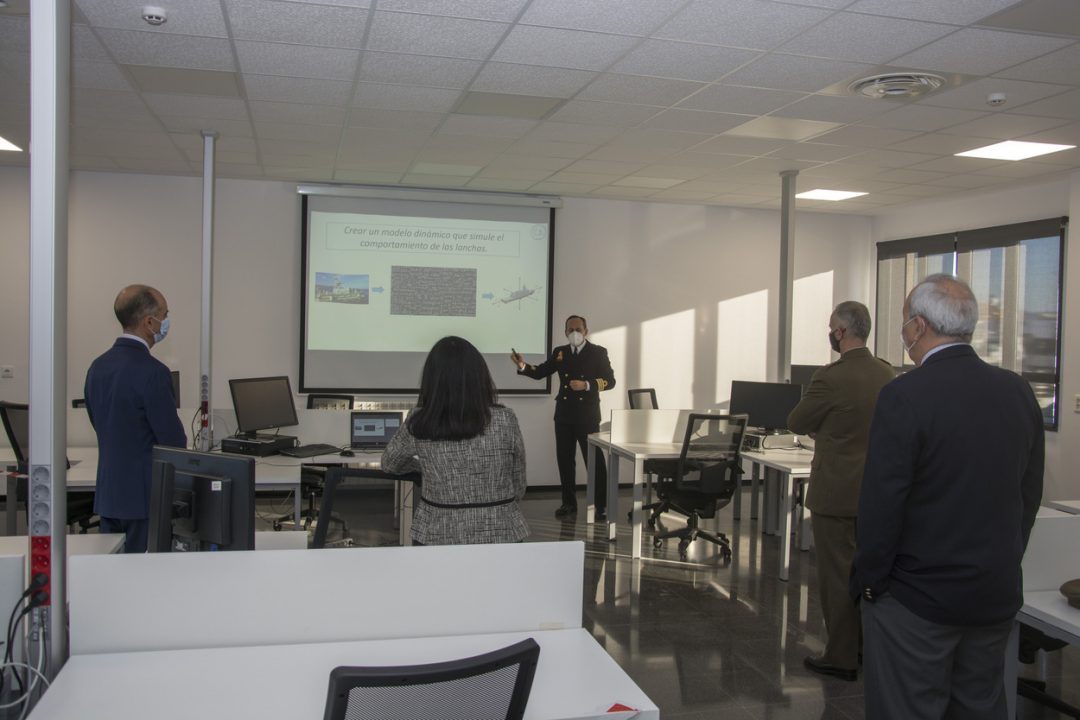 Presentation of the project TRAINING BOAT DIGITAL TWIN (Development of a methodology for the creation of digital twins from training boats)
Presentation of the project CONSTRUCTION OF A PILOT PLANT FOR THE PRODUCTION, PURIFICATION AND STORAGE OF HYDROGEN WITH METAL HYDRIDES FROM GLYCERIN FOR USE IN SUBMARINES WITH AIP FUEL CELL SYSTEMS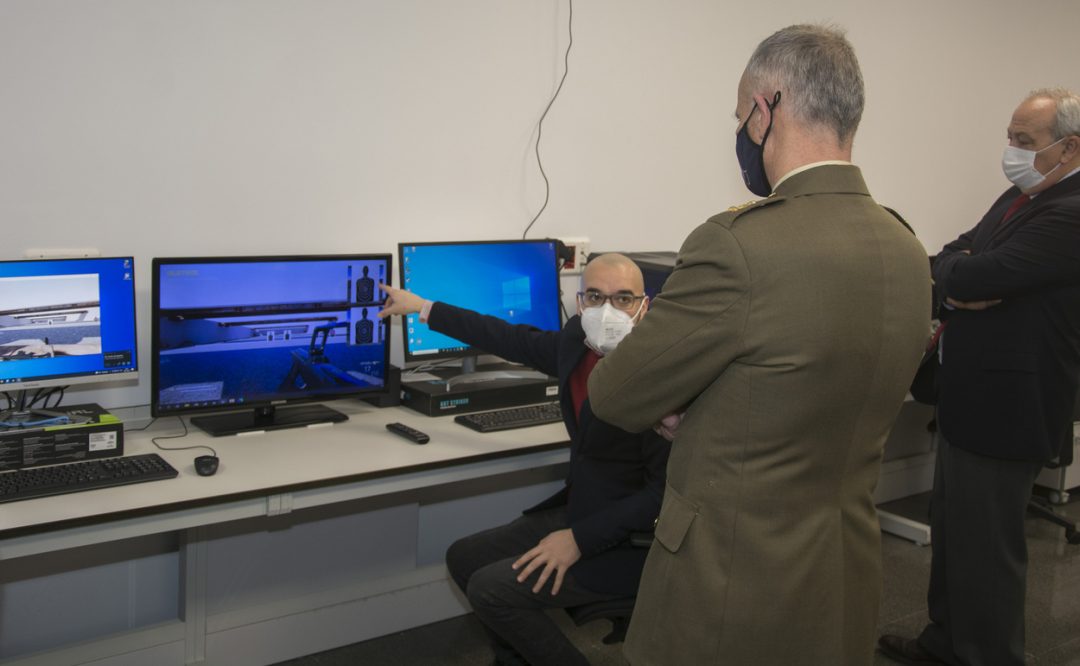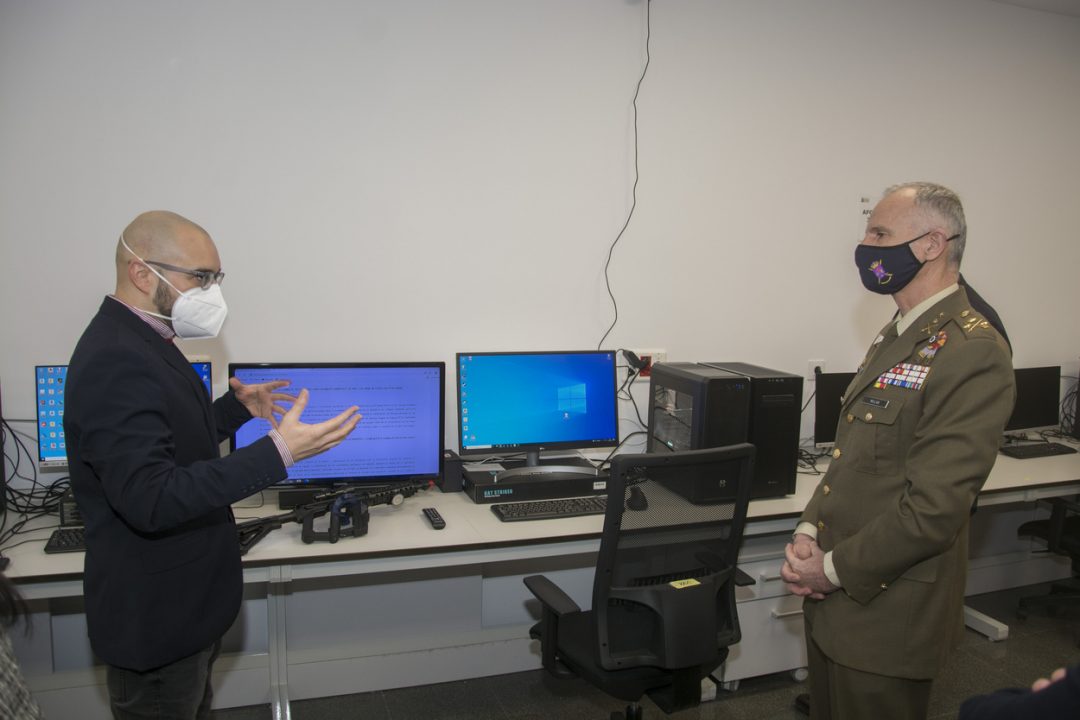 Presentation of the project VIRTUAL COMBAT LABORATORY FOR IMMERSIVE FIREARMS SHOOTING TRAINING

At the end of the visit, the Director of CESTIC signed the CUD-ENM book of honor.