On Monday, June 26th, 2023, a representation of 25 first-year students (ASP1) of the Degree in Mechanical Engineering taught at the Defense University Center at the Spanish Naval Academy (CUD-ENM), visited the facilities of URO Special Vehicles in Valga (Pontevedra). CUD-ENM professors Mr. Víctor Alfonsín and Mr. Antonio Eirís accompanied the students on the visit to this technological company, supplier of the Ministry of Defense since 1984.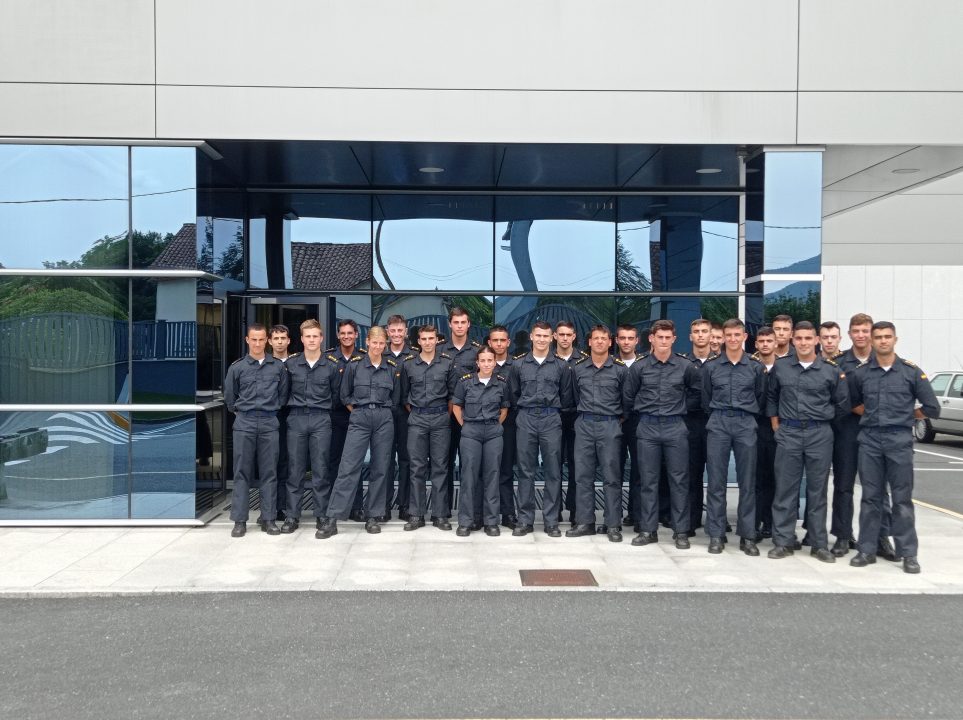 The visitors were welcomed by the President and CEO Mr. Justo Sierra and the International Projects Coordinator Mr. Francisco José Pérez. The agenda of the visit consisted of a presentation and a tour of the assembly lines for military tactical vehicles and civilian trucks.
Mr. Justo Sierra's presentation began with an introduction about the company from its origins, in 1981, to the current situation, highlighting that it is a private company, entirely Spanish, with several offices distributed throughout the national geography (Galicia, Asturias, Madrid). The company stands out for being specialized in the assembly of special vehicles tailored to the customers' needs, most of them being public sector entities, both national and international. The CEO also showed videos of mobility in extreme conditions and multiple tests of structural strength tests of the passenger compartment against mines and ballistic protection offered by the armor, complying with the required certifications.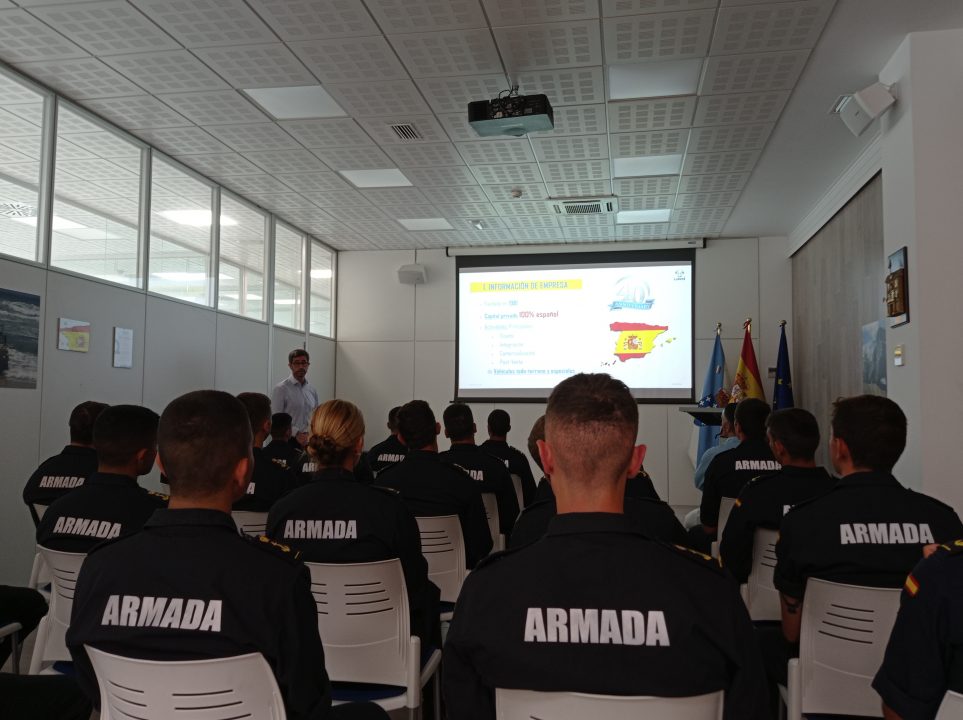 After the presentation, the project coordinator, Mr. Francisco José Pérez, made a tour of the assembly lines, where it was possible to see the differences between the characteristics of a truck of the urban range and a Vamtac tactical vehicle destined for the Army. During the tour, it was possible to see how the operators were making the coupling of an engine with the gearbox. In the final phase of the visit, a chassis with the transmission, suspension and braking system already installed was shown, as well as a completely finished tactical vehicle, in which the students were able to get inside.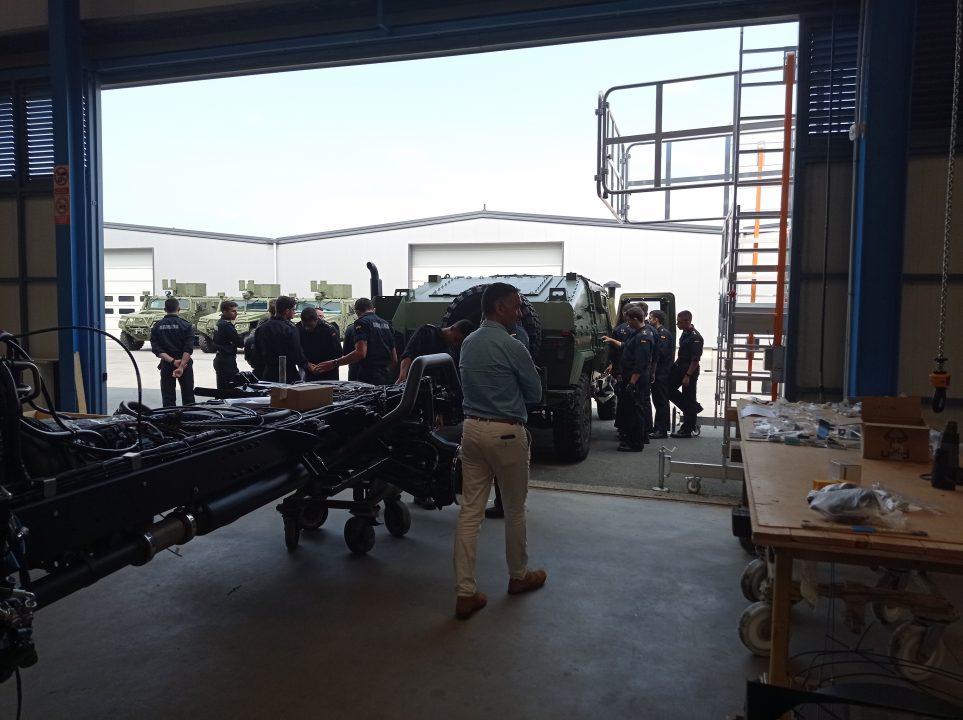 At the end of the guided tour, a gift from CUD-ENM was given to the hosts and a commemorative photo was taken at the entrance of the facilities.