On Wednesday, June 21st, 2023, the students of the VI Course of Management and Direction of STIC and Information Security, who are taking the fourth edition of the University Master in ICT Management for the Defense (Master DIRETIC) visited the facilities of the company Marine Instruments accompanied by the coordinator of the Master DIRETIC, Mrs. Milagros Fernández Gavilanes, and the professor of the CUD-ENM Mr. Rubén Nocelo López.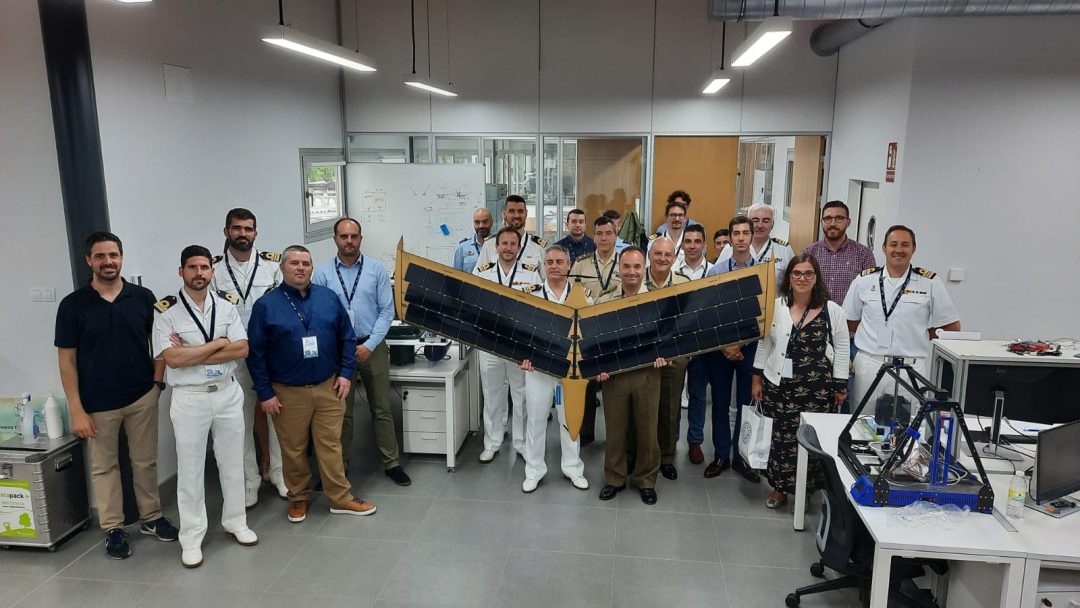 Marine Instruments is a company dedicated to the development and manufacture of high technology adapted to the marine environment and focused on the promotion of intelligent oceans. Specifically, its main business area is focused on the design and manufacture of satellite buoys for commercial fishing, although it has recently diversified into other markets such as Security and Defense.
Upon arrival at the Marine Instruments facilities in Nigrán (Pontevedra), students and teachers were welcomed by Mr. Andrés Rodríguez Morado and Ms. Míriam Ramos Rodríguez, from the marketing department of the company.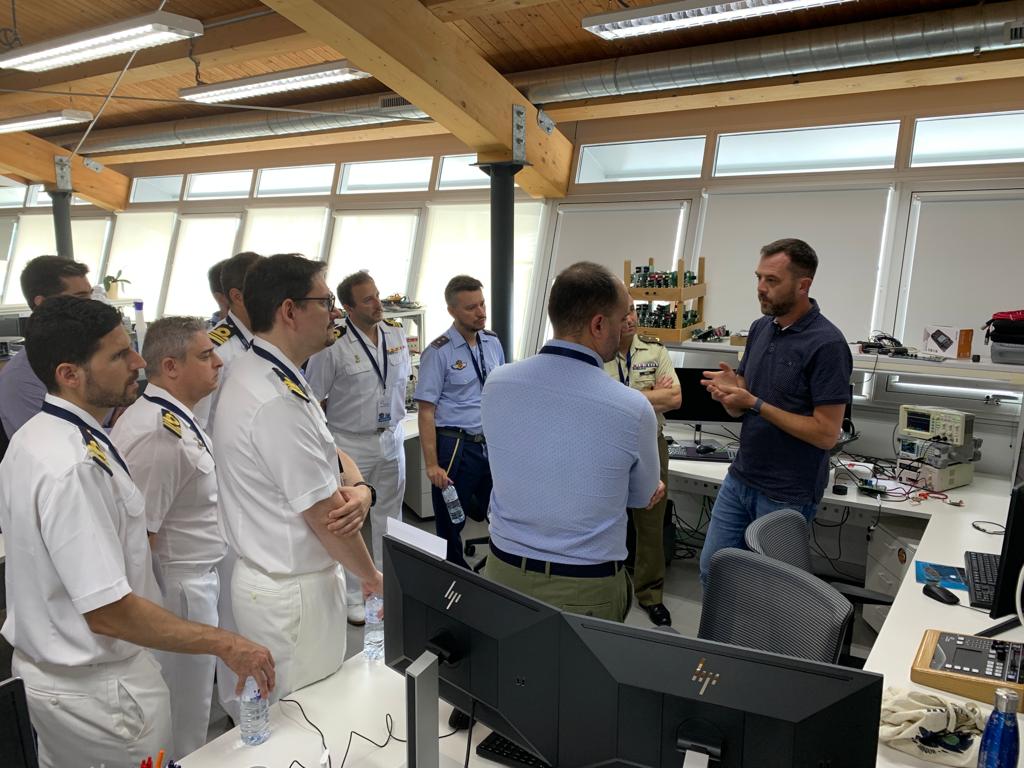 After the reception, both students and professors attended a brief presentation of the company, after which they began a tour of its facilities. They were able to see first-hand some of the products developed, such as the satellite buoys, but they were also able to see the MD5-Airfox, their solar UAV recently acquired by the Navy to carry out surveillance operations at sea.
At the end of the visit, a commemorative plaque was presented to the company representatives.